CamCare Health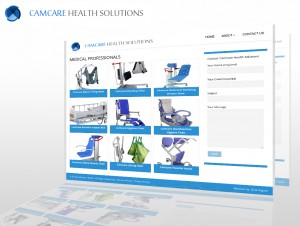 Not every online store follows the normal requirements and functionality – but that's why we love what we do! CamCare Health had an interesting challenge for their website. They needed to show case their products for 2 different customer types with different information and options for each.
We experimented with a few options and in the end determined that building a custom solution was the most effective way to achieve the outcome that CamCare Health required.
Now visitors to the site are funneled through to their correct customer group and displayed information and costs that are relevant to what they need to know.
This process also allowed for a more qualified enquiry to be received by the CamCare Health sales team. They can identify which customer group and product the visitor was viewing when they chose to make the enquiry.
All of this was built upon the WordPress Content Management System for ease of management and to allow us to build the functionality required.