Hunter Education Nightingale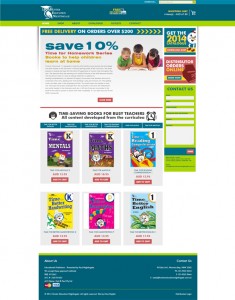 Recently Derek from Hunter Education Nightingale contact Glue about upgrading their current website to something new, compliant and able to handle their growing business.
For this project we built a custom WordPress based site using the WooCommerce shopping cart. We worked with Derek and the team to get the design exactly how they had envisioned it to be, and then turned that into a working and functional web site.
We put a lot of emphasis on creating a backend system that was easy for the team at Hunter Education Nightingale to administrate. We knew that running a busy ecommerce site is difficult enough, so we enhanced the WordPress Dashboard to ensure that every feature of the website was easy to manage moving forward.
Key features of this project:
Custom Distributor (Wholesale) system.
Individual discounts and pricing structures for distributors
Online ordering
Digital Catalogues
Unique custom design
The end product is an ecommerce based website that not only has created an online sales channel for Hunter Education Nightingale, but also made the distributor side of their efficient. Online ordering and custom pricing is now available, with a completely automated system.